---
Product Lines > Ceramic HD

Brake pads Ceramics manufactured with PM Technology (Positive Molding) and a unique blend of Patented High Carbon Ceramic, which offers maximum friction and compatibility with the rotor ensuring maximum performance and performance in the different vehicles for which it was designed, practically eliminating squeaks and vibrations. Ceramic HD is ideal for units that need additional braking force for the high work challenges they are subjected to. Cars, vans and trucks of extreme use, such as fleet vehicles, emergency (patrols and ambulances) and armored vehicles.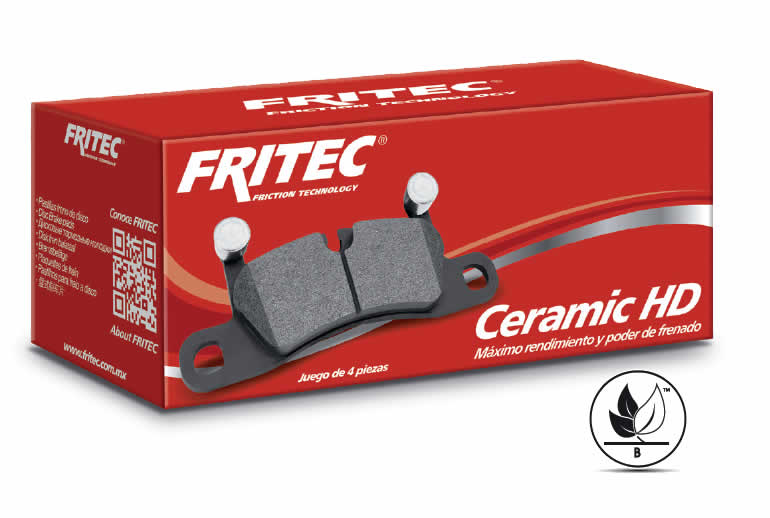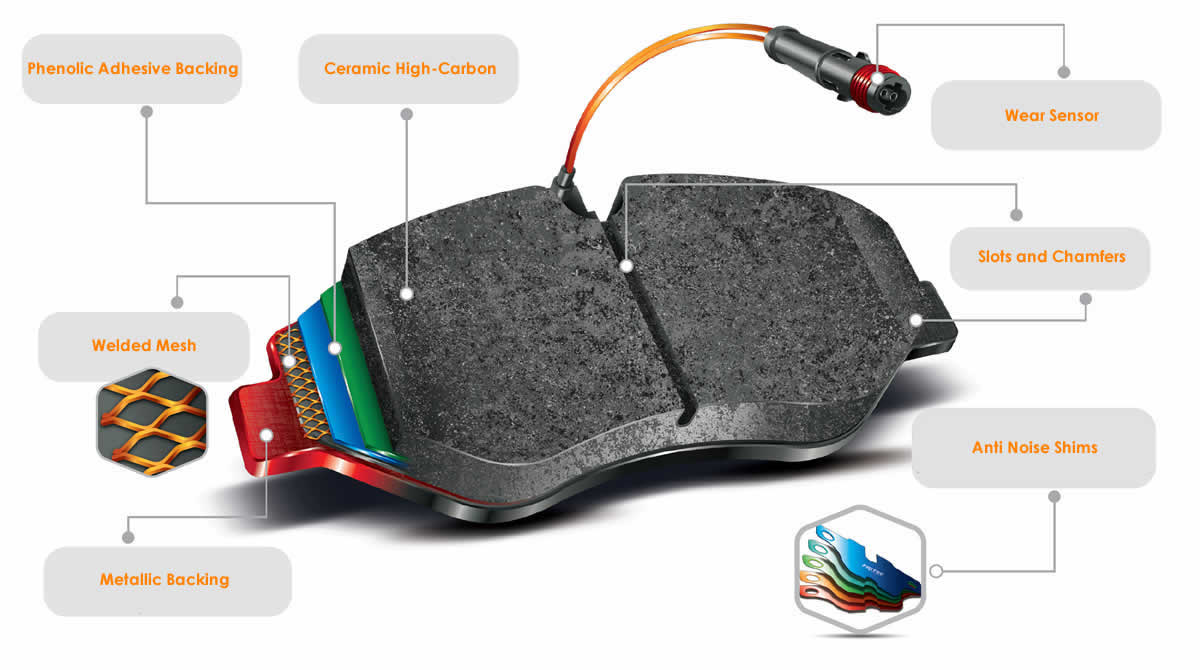 PM Technology (Molding)
Provide consistency and constant friction.
Ensures the best braking performance.
Provides longer life.
Increases resistance to heat fading.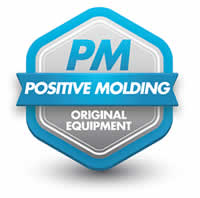 Positive Molding
Technology (PM) is an important factor in the manufacture of Fritec products, using the same process of E.O. The positive pressure molding results in a more uniform density in the brake pads increasing the braking efficiency and the life of the product.