---
NEWS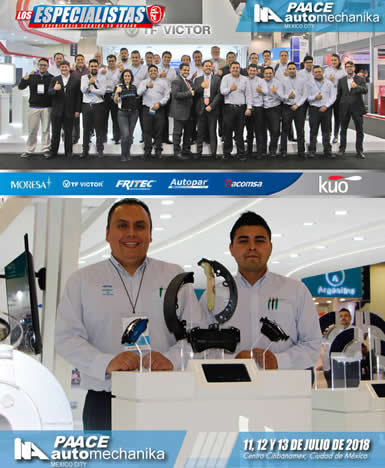 Dacomsa presents INA PAACE Automechanika 2018
INA PAACE Automechanika Mexico is the most important automotive fair in Mexico and Central America. It takes place every year in Mexico City and attracts thousands of specialists from the automotive industry.
INA PAACE Automechanika Mexico has become a growing platform for the automotive business in the local and Latin American markets. This automotive fair was held from June 14 to 16.
Dacomsa participated with the presence of its brands in this important expo, showing its latest developments and having direct contact with distributors, final and potential clients.
In a section within the Dacomsa stand was a training session which received more than 300 attendees through the different sessions during the 3 days of the exhibition.
Additionally, these trainings were transmitted through the different Facebook channels of MORESA, TF VICTOR, FRITEC, AUTOPAR Drive Train and RACE.
---